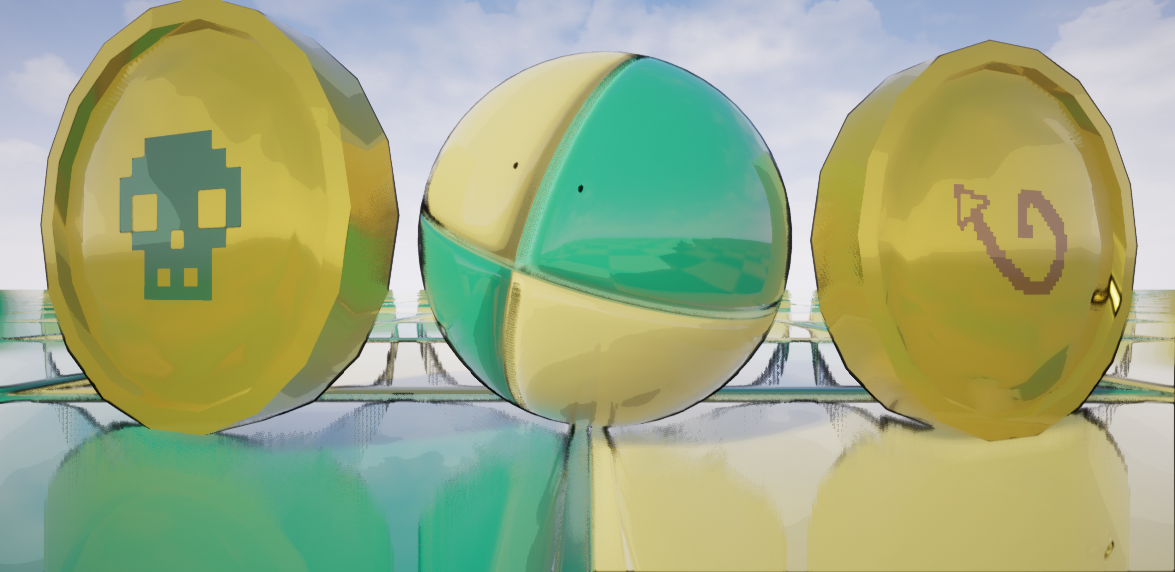 Coin Toss
A downloadable game for Windows
CONTROLS:
WSAD - Movement
Space - Hop
INSTRUCTIONS:
Double click on CoinToss.exe to play.
KEYS:
Red Obstacles - Hazzard, AVOID THESE!
Blue Obstacles - Physics, Use to your advantage if needed.

Green/Tan Obstacles - Dissappear pending on the chosen coin side. Ie. if you choose heads (green) and the results show tails (tan), all green platforms will disappear.
(c) 2019 Néotl Empire.